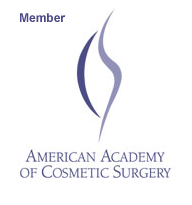 Our mission is simple: to provide you with the best service, products and treatments available for restoring and maintaining beautiful skin and a natural appearance. We invite you to contact our Lake Success office today and find out how we can help you look as young as you feel!
The North Shore Medical Spa is dedicated to providing you with the most advanced body and skin care regimens available anywhere, at any price. Our services range from minimally invasive body shaping procedures to non-surgical skin and laser therapy. We also offer a full line of skin care products that will provide maximum results in minimal time.
There are many products and treatments available at The North Shore Medical Spa to help patients improve the quality and appearance of their skin. We offer state-of-the-art face, body and anti-aging treatments to fit the needs of our patients. For example, we are the first practice on Long Island to carry the new Vaser Shape procedure, which has been recently FDA-approved for use in the US from Europe.
Take advantage of our free initial evaluation so we can answer all of your questions and perform a complete analysis for all your aesthetic needs. We will provide you with a thorough and comprehensive consultation, including detailed explanations on why we recommend specific services, as well as, realistic expectations of the result of these treatments. Lastly, we customize each treatment program to every patients needs starting with a complete  and home skin care regimen.
It is our commitment to training and providing you with the latest scientific advances that elevate our medical spa results above the rest. We will treat each of our clients in a pleasant and professional manner. We strive to make our facility enjoyable to visit and one in which you will feel comfortable with referring friends and family.
Our Facility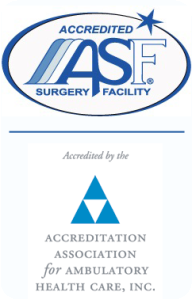 The North Shore Medical Spa is a fully accredited outpatient surgical facility staffed by board certified surgeons and licensed aestheticians. The facility has been inspected and certified by the American Association for Accreditation of Ambulatory Surgery Facilities, Inc. (AAAASF) and the Accreditation Association for Ambulatory Health Care, Inc. (AAAHC). These organizations are charged with certifying that an accredited facility meets the highest nationally recognized standards of excellence for patient safety and quality of care.
All of our Board Certified Surgeons maintain active memberships in nationally recognized medical and surgical societies. They are all members of The American Academy of Cosmetic Surgeons and the National Society of Cosmetic Physicians. In addition, they hold multiple certifications in laser applications and are members of The American Society for Laser Medicine and Surgery. Our clinicians have undergone extensive training in all of the procedures we offer, and they continue to update their skills, attending courses and acting as regional trainers for many of the procedures that they perform. These surgeons are on-site and fully engaged in your overall care. All treatments are fully customized to meet the exact specifications of our patients.
We are conveniently, located outside of Great Neck, N.Y. and serving patients from Manhattan, Queens and throughout Long Island. Everything at The North Shore Medical Spa was designed with your comfort, convenience and privacy in mind. Our friendly staff provides a safe and relaxing experience in a professional medical setting. Let us help you bring out your natural beauty with a free "no obligation" skin analysis and consultation.
 Office Policies
For your enhanced comfort please arrive 10 minutes prior to your scheduled appointment.
Late arrivals will limit the time of your service. Your treatment will end at the scheduled time to accommodate the next guest's scheduled appointment. The full value of your treatment will apply.
All appointment cancellations require 24 notice or a

$35 cancellation fee

will apply. All fees paid to NSMS are non refundable.
Thank you,
Dr. Mark Schwartz and the North Shore Medical Spa Staff