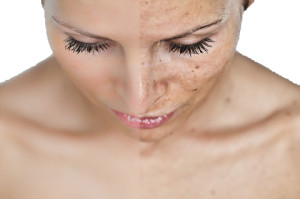 Our skin is comprised of seven layers. New skin germinates at the lowest layer and slowly rises to the top where it flakes off – nature's method of exfoliation. As years pass, the natural process slows and artificial means, such as Microdermabrasion, are necessary to return your skin to its once youthful glow.
DermaSweep, MD is fully customizable to treat patients with the most fragile skin to those with the most resilient. The system provides an unmatched capability to customize each treatment depending on skin type and desired results.
Typical conditions treated include:
Age lines (wrinkles, fine lines & crows feet)
Sun-damaged skin
Hyperpigmentation (regular brown patches and age spots)
Melasma (irregular brown patches)
Acne
Uneven skin texture
Surgical scars
Stretch marks
Blackheads/Whiteheads
Oily Skin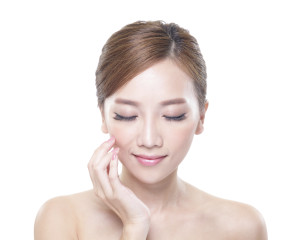 Indications:
Improved smoothness, texture, luminescence
Improved appearance of fine lines and wrinkles
Hyperpigmentation reduction
Rejuvenation of skin health
Reduction of acne scarring
Improvement in mild photodamage
Even out skin tones
Acne and oily skin control
Medical Microdermabrasion treatments also combine standard exfoliation with the simultaneous delivery of skin specific topical solutions infused directly into the skin. Topical solutions are formulated to treat specific skin conditions:
Acne — treated with a salicylic acid solution; a medicated solution used for the treatment of acne and clogged pores.
Dehydrated skin — treated with hyaluronic acid containing aloe vera and chamomile. This solution is especially formulated for normal to dry, sensitive skin.
Hyperpigmentation — treated with a skin brightening solution, combining hydroquinone, azelaic acid and kojic acid that work together to lighten pigmentation.
When having a Microdermabrasion Treatment, please keep these tips in mind:
Skin sensitivity will be increased following treatment and care should be taken in order to protect the skin from the sun. However, sunblock and moisturizing agents should not be applied for at least one hour following treatment due to the increased skin sensitivity following treatment.
Patients should avoid using Vitamin C, Retin A, Glycolic Acid, lactic Acid, Tazorac, AHA, astringents, or topical retinoids, scrubs, facial waxing or any other exfoliating product post treatment for 2–5 days depending on skin sensitivity.
History of pigmentation disorder
Keloid scarring
Active herpes simplex
Active acne
Recent peels or laser treatments
Recent sun exposure
Autoimmune disease
Rosacea
Pregnancy
Waiting period prior to treatment:
Accutane – 6 months
MicroDermabrasion or superficial peels – 2 weeks
IPL and/or waxing – 1 week
View our Frequently Asked Questions about the Dermasweep Microdermabrasion Here