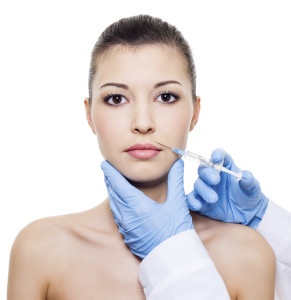 Our North Shore Medical Spa offers fillers as a nonsurgical alternative to reduce the signs of facial aging such as wrinkles, deep grooves, and hollow cheeks. Medical spa fillers increase tissue volume and improve the contour of the skin. On average, women lose about 1% of their dermal collagen per year. This loss accelerates after age 50.
While not an alternative to a face lift, dermal fillers and lip injections are a crucial part of a maintenance regimen. Beginning treatments early can have a preventative effect, eliminating the need for more extreme measures such as face lifts in the future.
Studies show that certain fillers stimulate natural collagen production.
Common filler locations in Long Island include:
Nasolabial folds – the lines from the corners of your nose to the corners of your mouth
Marionette Lines – lines from the corners of your mouth that run toward your chin
Cheeks
Lips
Facial wrinkles
Long Island Dermal Fillers
North Shore Medical Spa offers three fillers to patients in Long Island. The type of filler that is used for a specific patient is determined after a skin analysis and discussion of the patient's specific treatment goals.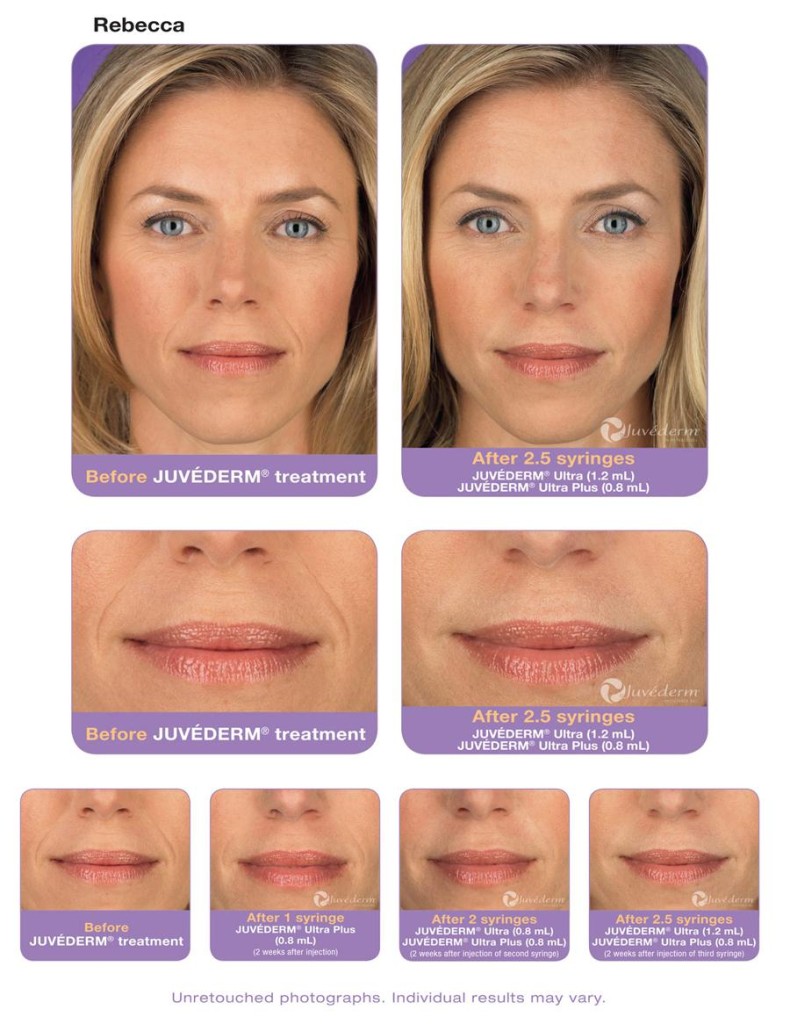 JUVÉDERM® is a smooth consistency gel made of hyaluronic acid — a naturally occurring substance in your skin that helps to add volume and hydration. JUVÉDERM® injectable gel is the first FDA-approved hyaluronic acid dermal filler. Hyaluronic acid may diminish with age, contributing to the formation of wrinkles and folds. It works to correct this by restoring hyaluronic acid in your skin.
JUVÉDERM® is injected under the skin using a fine needle to augment, or fill, the soft tissue of the dermis — the dense inner layer of skin beneath the epidermis — to add volume and diminish wrinkles and folds. The injection process takes only about 15 minutes.
JUVÉDERM® injectable gel is great for your "laugh lines," "smile lines" or "parentheses" (nasolabial folds, the creases that run from the bottom of your nose to the corners of your mouth).
You'll see the results right away – and these results may last up to a year or more for many patients. Cosmetic fillers have been clinically tested extensively for years, with excellent safety and efficacy results.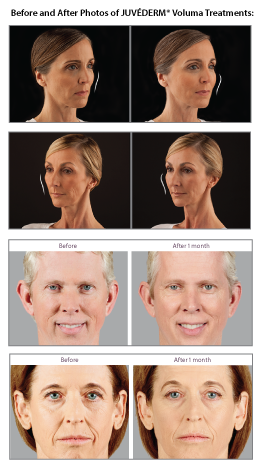 JUVÉDERM® Voluma is another smooth consistency gel that is used exclusively for the cheek area and lasts up to 2 years. The product is a smooth, colorless hyaluronic acid (HA) gel that contains a small quantity of local anesthetic (lidocaine). HA is a naturally occurring sugar found in the human body. The role of HA in the skin is to deliver nutrients and help the skin retain its natural moisture and softness. The addition of lidocaine helps to improve the comfort of the injection. JUVÉDERM VOLUMA™ XC injectable gel is designed to give a specialized smooth-gel filler that produces long-lasting results at the treatment site.
JUVÉDERM VOLUMA™ XC is delivered by an injection into the cheek and surrounding area of the mid-face to correct volume and fullness. It is indicated for deep injection for cheek augmentation to correct age-related volume deficit in the mid-face in adults over the age of 21. As you age, the cheek area loses its youthful shape. The cheeks flatten out and the skin may begin to sag. JUVÉDERM VOLUMA™ XC injectable gel is designed to temporarily reverse these signs of aging. It is a gel that is injected into the cheek area to lift the skin. It temporarily adds volume to the cheek area and results in a smoother contour and more youthful appearance to the face.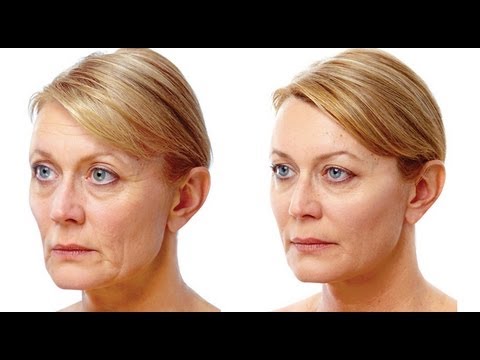 RESTYLANE® is an injectable gel. The hyaluronic acid is a tissue-friendly substance closely resembling the hyaluronic acid that occurs naturally in the body. By replenishing nature's supply of hyaluronic acid, RESTYLANE® revitalizes and plumps up the skin, instantly diminishing the appearance of lines and giving a softer look.
RESTYLANE® gels work under the skin using a fine needle by enhancing your skin's own stocks of hyaluronic acid, directly adding volume to either soften the signs of aging or enhance your features. The procedure is quick. It usually takes less than 30 minutes. The benefits can be seen immediately.
RESTYLANE® treatments can be used to smooth out facial lines, create fuller lips and shape facial contours, such as cheeks and chin. It is a subtle approach to enhancing looks naturally.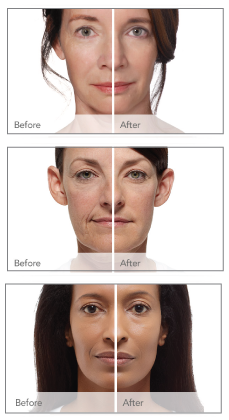 RADIESSE® wrinkle filler's unique formulation stimulates collagenesis – the production of new collagen – which results in increased volume for natural looking wrinkle correction that may last a year or more in many patients.
As part of the aging process, your own natural collagen breaks down, diminishing facial volume. This loss of elasticity and volume results in the wrinkles, facial lines and skin laxity that rob your skin of its youthful appearance.
RADIESSE® stimulates the body's own natural collagen production and instantly corrects wrinkles. In just one syringe, many patients can achieve long-lasting youthful results. RADIESSE® wrinkle filler is simple, quick, comfortable and convenient, with immediately visible results that last.
RADIESSE® can be used for lip enhancement, to improve wrinkles in areas like the smile lines (or nasolabial folds), fix cosmetic defects in the nose, augment and contour the cheeks, enhance the chin and contour the jaw line.
BELOTERO BALANCE® is a prescription injection that is approved to temporarily smooth out and fill in moderate-to-severe nasolabial folds (the folds or wrinkles that go from the side of the nose to the corner of the mouth). This facial filler is a hyaluronic acid (HA) injectable filler that completely integrates into the skin tissue. While some fillers are designed to rebuild facial volume and structure, BELOTERO BALANCE specifically treats moderate-to-severe etched-in lines and wrinkles such as vertical lip lines above and around the lips.
Integrates with your skin's tissue
Helps smooth your moderate-to-severe etched-in facial lines and wrinkles
Maintains normal movement and facial expressions
Feels natural to the touch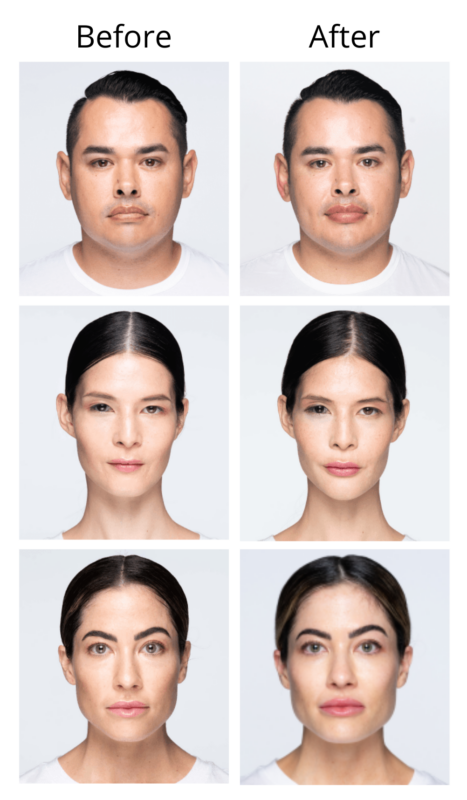 REVANESSE® VERSA AND REVANESSE LIPS™ IS A HYALURONIC ACID DERMAL FILLER THAT CAN BE USED TO TREAT MODERATE TO SEVERE FACIAL WRINKLES AND FOLDS, INCLUDING NASOLABIAL FOLDS.
Revanesse® Versa™ is an HA filler that can be used to treat lines on your face such as nasolabial folds (smile lines). Your results may last up to a year depending on the number of treatmentsyou receive.
Revanesse® Lips™ is also an HA filler but is used to add volume to your lips.
JUVEDERM VOBELLA is the perfect product to choose for small fine lines and subtle enhancement of the lips. The smaller particle size allows for the correction of these fine areas without the worry that your lips will get bulky or too puffy. This non-surgical lip augmentation treatment is designed to plump the lips and minimize the appearance of fine lines around the mouth, also known as perioral rhytids or perioral lines. Perioral lines were previously difficult to treat, so we are excited about this new treatment option for our patients.
Volbella is a dermal filler used to define lips and for the correction of fine wrinkles around the lips. This temporary filler is made of Hyaluronic Acid and does not require a skin test before your injections. The smaller Hylauronic Acid particle size in Volbella allows your cosmetic injector to treat fine lines without getting a full look in these delicate areas.

Are Facial Fillers Right For You?
Before seeking treatment with facial fillers, it is important to have a consultation to determine the most effective course of treatment for your specific skin type and lifestyle conditions. There are several contraindications that can prevent treatment, so it is important to discuss concerns with your doctor and provide an accurate account of any related medical conditions or allergies.
Contraindications:
Multiple severe allergies
History of keloid formation or hypertrophic scarring
Pregnancy, or lactating women
When having Filler Treatments, please keep these tips in mind:
We encourage you to have treatments done at least 2 weeks prior to any special events.
Do NOT touch, press, rub or manipulate the implanted areas for 6 hours after the treatment.
Avoid vigorous exercise as well as sun and heat exposure for 3 days after the treatment.
We recommend that you AVOID Aspirin, Motrin, Gingko Biloba, Garlic, Flax Oil, Cod Liver Oil, Vitamin A, Vitamin E or any other essential fatty acids for at least 7 days before and after treatment.
We recommend you not to use Retin-A or like products such as Kinerase or Tazarac for 2 days before and 2 days after your treatment.
It is best to wear no makeup or lipstick the day of treatment.
We recommend that you AVOID alcohol, caffeine, niacin supplement, high-sodium foods, high sugar foods, refined carbohydrates, spicy foods, and cigarettes 24-48 hours before and after your treatment.
View our Frequently Asked Questions about Facial Fillers Here