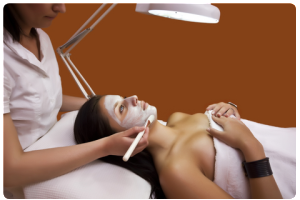 A Photofacial is a remarkable light-based gentle treatment for troublesome pigmentation problems such as:
Rosacea
Facial Vascular Redness
Large Pores
Sun Damage
Hyperpigmentation
Freckles
Age Spots
They also provide preventative and maintenance treatment for general signs of aging. Photofacial's are non-ablative therapies, which means that they do not harm or remove the upper layer of the skin. Instead, it focuses on deeper skin layers to promote new collagen production. They reduce pigmented areas, including age spots, sun spots and small vascular lesions while improving skin tone, smoothness and appearance.
Photofacial is an innovative technology that sets new standards for skin conditions associated with skin aging and sun exposure. The light energy delivered gently heats the upper layers of the skin. The heat absorbed by the targeted areas stimulates the skin cells to generate new collagen. This process helps restore the skin texture and tone to its natural state. In addition, the photothermal energy targets and eliminates many of the fine vessels that cause redness and the unwanted melanin responsible for pigmented lesions.
Each treatment will result in gradual lightening and improvement of pigmented and vascular imperfections. Your treated skin will feel smoother, fine lines and pores will be less noticeable.
This is a non-invasive and gentle procedure with virtually no downtime. In most cases, you are immediately able to return to work, apply makeup and resume most activities. A typical protocol would be five sessions, spaced two to four weeks apart. The most popular treatments are on the face, neck, back of the hands, chest and shoulders.
Contraindications:
Patients with an abnormal response to sunlight.
Patients using photo-sensitizing medications or drugs.
Patients who have used Accutane within the last 6 months.
Patients who are pregnant.
Patients with tanned skin.
Patients who have active infections or a history of skin cancer.
Patients with a history of abnormal wound healing.
Patients with pacemakers or implantable metallic devices.
View our Frequently Asked Questions about Photofacials Here
Photofacial Before and After Photos: