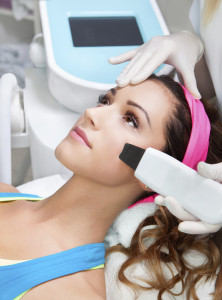 Laser Skin Resurfacing is a quick and effective treatment that uses a special laser to address conditions on the top layer of your skin. This treatment removes the thin layer of damaged skin to help improve texture and provide a more youthful appearance. Most skin areas can be treated.
Popular treatment areas are:
The depth of treatment will depend on the skin condition, your desired outcome and expectation for downtime. There will be a recuperation period of 3 to 4 days without any awkward bandaging or downtime for lighter peels. For more extensive treatments, complete healing will depend on the depth of treatment.
MicroLaserPeel (MLP) is an epidermal laser peel (4 to 50 microns) that precisely removes the outermost layers of the skin resulting in an improvement of fine lines and wrinkles, reduction of superficial brown spots and an overall improvement in the appearance of skin.
Contour TRL Resurfacing is a dermal laser peel (50 microns and beyond) that precisely removes layers of the skin resulting in an improvement of deeper lines and wrinkles, acne scars and an overall improvement in the appearance of skin.
The following conditions can be treated with Laser Skin Resurfacing:
Deep and superficial wrinkles
Scars
Keratosis and solar spots
Sun damage (e.g., freckles)
Pigment irregularities
Poor skin tone/texture

When having Laser Skin Resurfacing Treatments, please keep these tips in mind: 
Antibiotics and anti-virals will be started 24 hours prior to your procedure and continued for 1 week after. Please avoid Aspirin, Motrin, Advil and Ibuprofen for up to 10 days prior to the procedure.
Contraindications:
Patients with an abnormal response to sunlight.
Patients using photo-sensitizing medications or drugs.
Patients who have used Accutane within the last 12 months.
Patients who are pregnant.
Patients with tanned skin.
Patients who have active infections or a history of skin cancer.
Patients with a history of abnormal wound healing.
Patients with pacemakers or implantable metallic devices.
Before and After Photos of MicroLaserPeel (MLP) Treatments: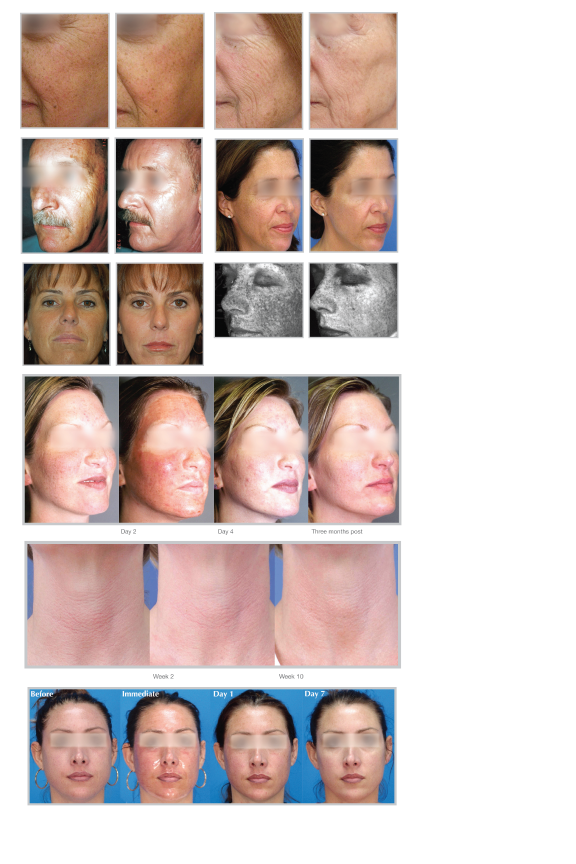 Before and After Photos of Contour TRL Treatments: