The first step to your most radiant complexion.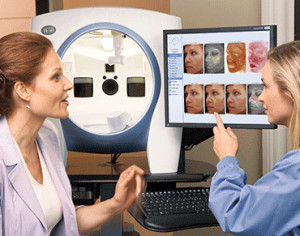 The skin evaluation and consultation is the first step to achieving your goals. We provide all our clients with a complimentary one-hour session with a true skincare professional. Beginning with the initial consult, your skin will be evaluated by our clinicians.
Following your skin analysis, we will recommend a multi-level, step-ladder approach to skin therapy, which is individualized to address each patient's specific needs. Treatments range from simple facials and chemical peels to the most advanced laser treatments for skin tightening and rejuvenation. Your treatments will be fully customized, with your input at your initial free evaluation. After we go through all these steps, we design a program for you that include an overview of all recommended treatments and how you should care for your skin at home. The North Shore Medical Spa offers a wide variety of aesthetic and body shaping treatments suited to any budget. Our goal is your satisfaction.